There have already been some leaks of the new Windows Start Menu that found their way online.

The newest reveal all but confirms the look of Microsoft's upcoming Start Menu screen, corroborating what previous leaks have shown us.
Looking like a blend of Windows 7 and 8, the boxy design aesthetic of 8 is in full play here, adding Metro style icons to the traditional Start Menu.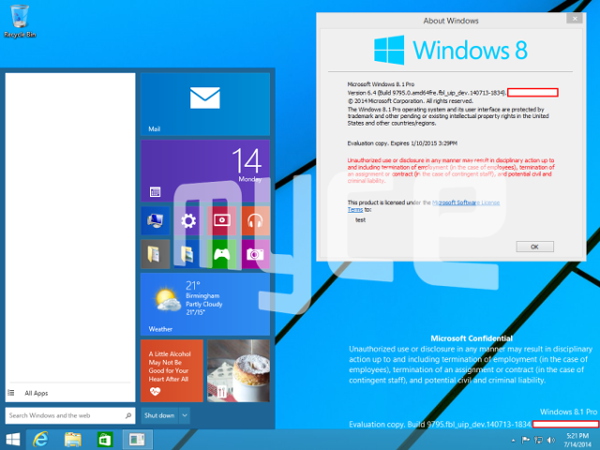 A previous start menu screen leak reveals a similar design, but also showcases the ability to change the size of the Metro tiles in the start menu, meaning that the screen will emphasize customization, but without taking long-time Windows users out of their comfort zones.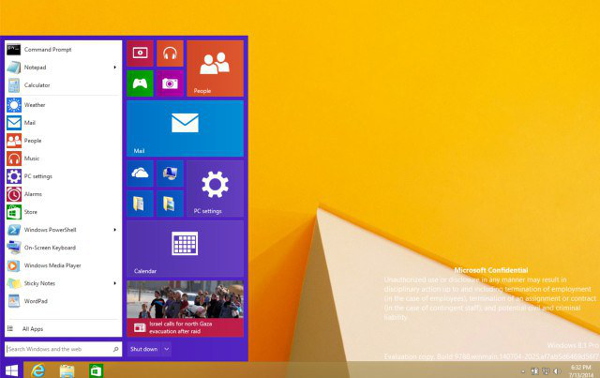 Also, if you take a look at this final leaked image that Microsoft showed off at its Build conference, it's pretty much safe to assume that the newest Windows Start Menu screen won't look much different from the images you see here.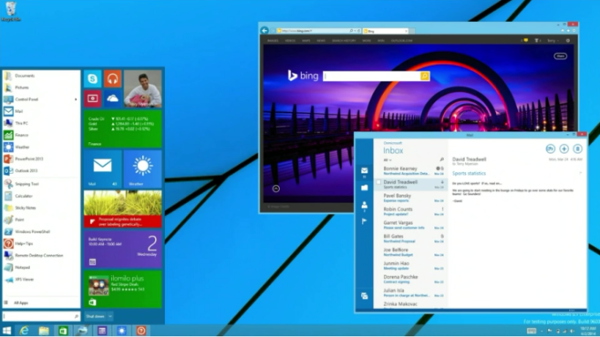 What do you think of the newest design? Are you happy Microsoft has brought back the Start Menu? Or do you think that the software giant should have stuck to trying to make its tile-centric UI work?