The Samsung I9260 – purportedly the Galaxy Nexus 2 – is such a tease. We've already seen a couple of photos that were (perhaps accidentally, perhaps not) uploaded to Picasa and now there's a new one.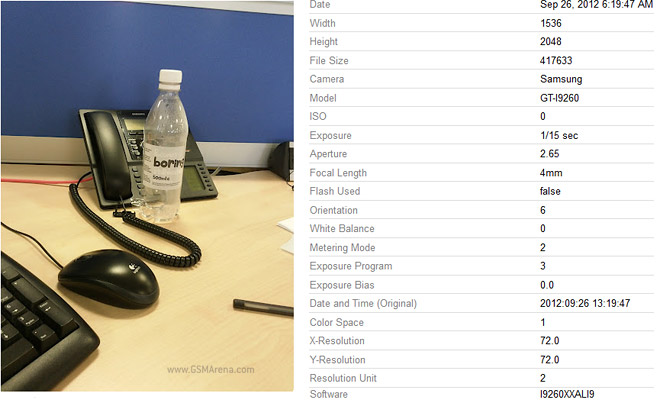 This latest image was shot using newer software – I9260XXALI9 – while the previous two were shot with ALI5 and 6 releases.
There's another photo from the I9260 on Picasa from a few days ago, which was shot using flash (all the previous ones didn't use flash), so at least we know the camera has that. This photo was snapped with ALI5 software for what that's worth.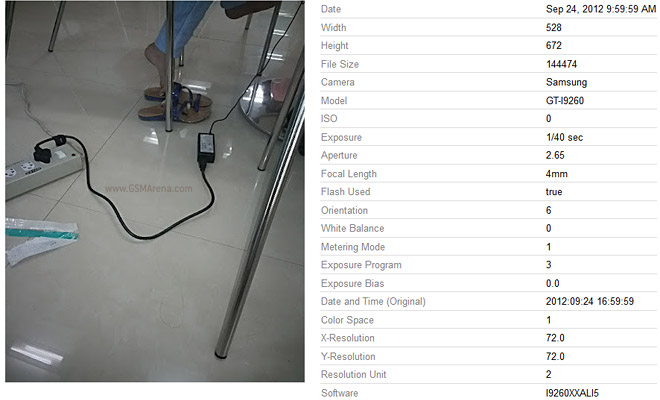 None of the photos was taken at full resolution, so we still can't confirm the rumors of an upgraded 8MP camera on the Samsung Galaxy Nexus 2.
Thanks to Giuseppe Iovene for the tip!