Samsung has released yet another ad for their flagship extraordinaire, the Galaxy S II. This time the main focus is on the industry-leading (so far) Exynos chipset, packing a dual-core processor, clocked at 1.2 GHz and the HSPA+ internet speeds. The ad promises there will be no more breaks, just smooth sailing.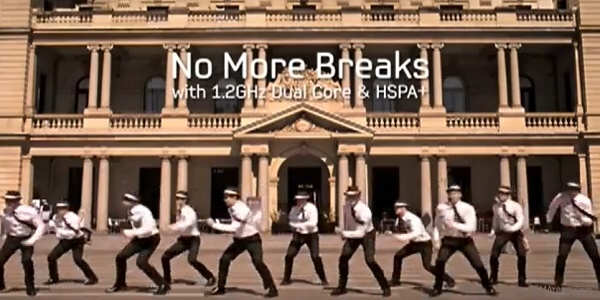 The video is shot on a square in front of a beautiful building in some desirable location (probably) and displays two sets of dance groups. One of them represents the hiccup performance with the brakes, stuttering while dancing and then comes the zippier, more fluid one, which dances circles around the first one.
This ad could be seen as a diss to the original Galaxy S by some. We know that a better, upgraded phone will be an inevitable occurrence a year after this one has come out. But there's no need to belittle its predecessor. That's just bad taste.
This is just my point of view now. Here's the ad itself.