A dead smartphone battery is one of those odd modern-day things that has steadily been turning into a dreaded reality, especially in recent years. Smartphones are great, but of little use when left with no juice. Manufacturers know this better than anybody and recent strides into various fast charging technologies proves that the issue is already been addressed.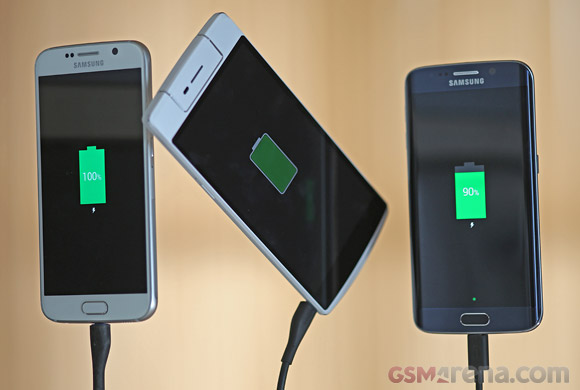 Unlike most major players who have opted for standard Qualcomm Fast Charge, Oppo has gone down a different root with a proprietary technology. The technology is called "VOOC" and it is a major selling point for new Oppo devices.
The latest promotional video put out by Oppo showcases the true power of the technology and, frankly, we think the company has every reason to brag. The video consists of a pretty straight-forward "real-world" charging test. The scenario is simple – an Oppo N3, Galaxy S6, iPhone 6 Plus and Nexus 6 all battling to draw the maximum amount of juice in thirty minutes.
Two tests were conducted – one with the screens off and one the other way around and in both "VOOC" stands out as a clear winner. Not long ago, we conducted our own in-depth investigation and comparison of current charging technologies and we found there's truth to those claims.
Our finding clearly proved that Oppo is currently the top dog when it comes to quickly filling up a battery pack and our detailed findings can be found in our review section. The fact is, that unlike most of its alternative technologies "VOOC" relies on a lot more than just fiddling with the input voltage and the current. Oppo has gone way beyond that and has found a way to charge different segments or battery cells simultaneously, hence the blazing fast results.