Opera's headlining trick – compressing the web – is evolving in the time of high-powered smartphones. Opera Max enables a Turbo-like compression for any and all apps on your phone, not just the browser. And now not just mobile data either, Max can now handle your Wi-Fi usage.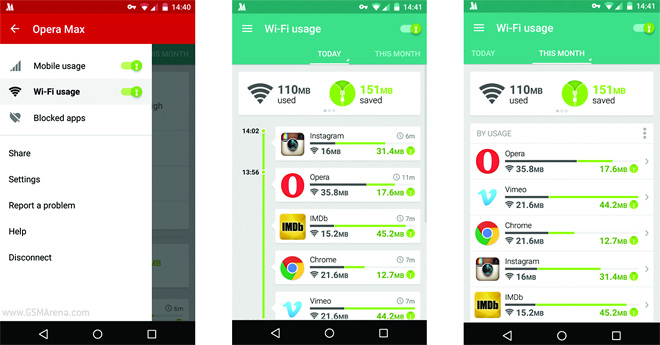 "Why?" you may be asking. Simple – public Wi-Fi hotspots often suck worse than mobile data. Also, this allows Opera Max to improve your battery life too.
The new version of the app can take over Wi-Fi communication and channel it through Opera's compression servers, just like it does for mobile data. This can be disabled if you like, but crowded hotspots at cafes and airports may make you reconsider.
Being in charge of all Internet connection lets Opera Max selectively block apps. You can allow apps to use mobile data, just Wi-Fi data or none at all. This way you can stop apps that keep draining your battery with constant Internet connections in the background.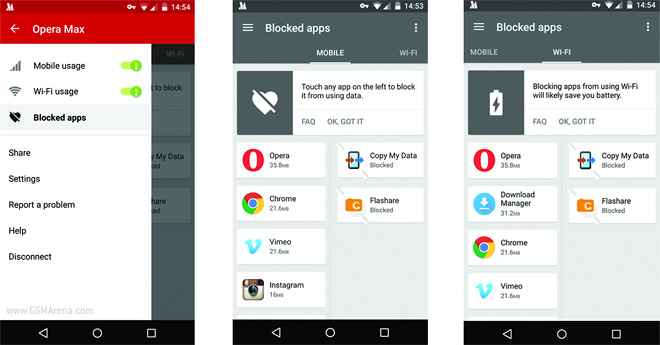 If you haven't already you can download Opera Max from the Play Store. Check out this article if you have any questions about the setup.