A few promo ads of the just-announced Motorola RAZR i just showed up on YouTube.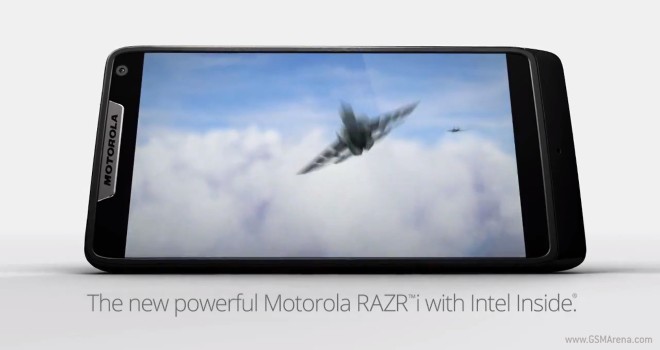 The highlights of the smartphone include a 2GHz Intel Atom mobile processor and "edge-to-edge" display and unsurprisingly that's what the videos are focusing on.
If you missed the press event, you can check it out here, as well as our developing coverage of the RAZR i here.