Having a shiny new phone has become a much sought-after experience. But springing for a high-tech handset is just the beginning and it can all be a very short-lived thrill once gravity kicks in or your new toy has an unexpected play-date with water, dust or really any of the elements. Enter cases and protectors and the thicker and uglier they are, the better they fend off unwanted damage. But if you are willing to sacrifice aesthetics, why not opt for something more than just protection, like more battery.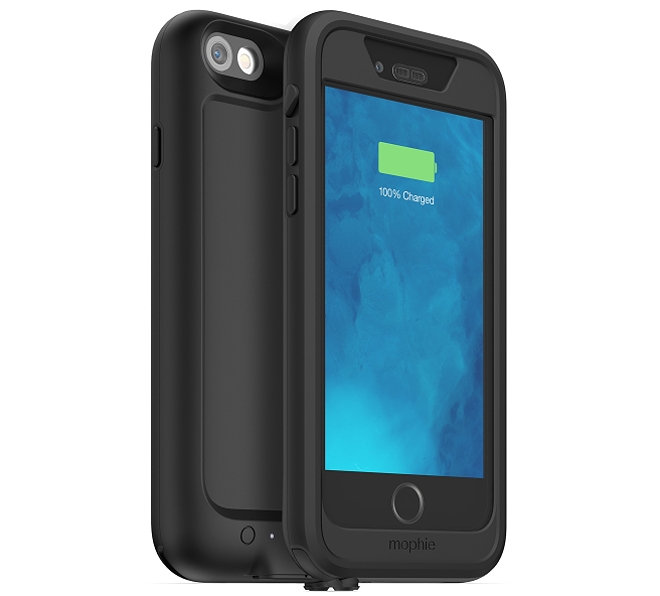 Mophie's latest iPhone 6 case aims to deliver precisely this type of combined service. The product, dubbed H2PRO, is the latest in the company's line of juice packs. Just like its predecessor, the juice pack air, it is equipped with a 2,750mAh battery, which is said to double the battery life of your iPhone 6. And according to the advertisement, it has a few other tricks up its sleeve, too.
The juice pack H2PRO is not only waterproof, it exceeds Military Standards for protection
The accessory has an IP-68 rating, meaning it can go as deep as 4 meters under water for as long as 30 minutes, without any damage to the sensitive Apple tech inside. Pre-orders for the Juice Pack H2PRO are now open and the price is set at $129.95. If that is a bit too steep for you, or you don't really see the need for the extra protection, there is the $99.95 juice pack air, which also comes in white and gold, as well as the standard black. But, frankly, if you are going to sacrifice the elegance Apple has worked so hard on, it might as well be for some "military-grade" hazard protection.