Microsoft has released a new application that lets you extract great stills from your videos or Moment shots (4K or FullHD). Dubbed Lumia Moments, the app is available on select Lumia devices, including Lumia 830, Lumia 930, Lumia Icon, and 1520, as part of the recent Lumia Denim update.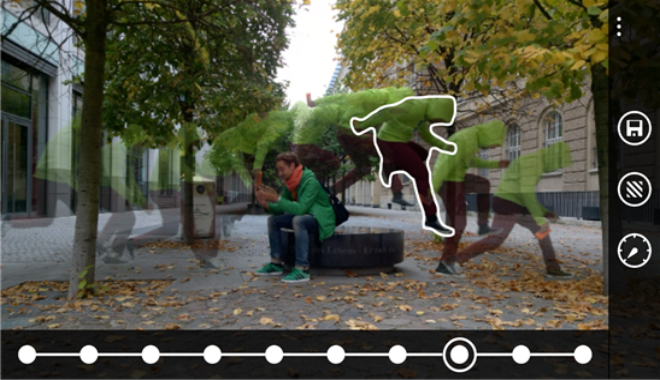 The app provides a Best Frame option that lets you find pictures and save them as Living Images — photos that contain a brief moment of video, so they seem alive when you browse them in Camera Roll or Lumia Storyteller. There is also an Action Shot feature that lets you add a strobe effect to show action or add blur to emphasize motion.
To download the new Lumia Moments app, head to the Windows Phone Store.