LG released a brand new promo video for the upcoming G4 flagship smartphone. Unlike the clip from a couple of days ago that focused on the handset's 16MP camera, the new video is all about the brand new UX 4.0 user interface by LG.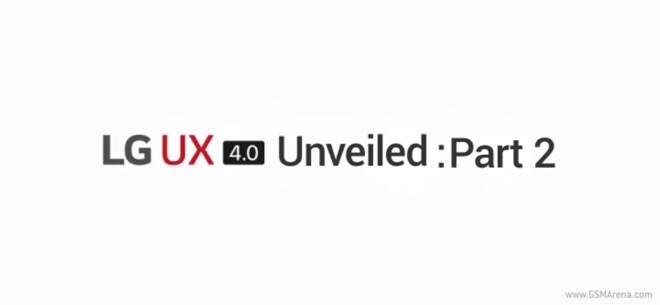 The Korean giant's latest promo effort focuses on four key features of the user interface. They include Quick Shot, Gesture Interval Shot, Ringtone ID, and Quick Memo+.
The camera UI's Quick Shot is arguably the quickest way to snap a photo with a smartphone. Double tapping the volume down button of LG G4 takes a picture with the 16MP camera even with the display off.
Gesture Interval Shot allows users to capture selfies with a gesture. Ringtone ID adds custom tones for user's favorite contacts, while Quick Memo+ offers similar functionality as reading mode that's commonly found in many of today's web browsers.
LG G4 will be fully revealed in less than a week, on April 28. We will be covering the launch live, so be sure to tune in for the full scoop on the smartphone.