A new Jelly Bean test ROM for the Samsung Galaxy S III leaked today. The ROM version is DLI1 and the build date is today – September 3.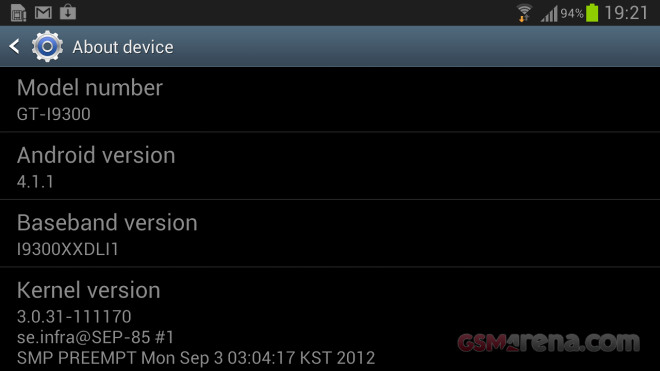 We already tried it out on our unit and it behaves notably better than the previous Jelly Bean leaked ROMs. However, there's still the occasional force close, so this most certainly isn't the final version of the ROM that will be seeded to the users. Some of the apps, like S Note are also missing, but those should be back in the next builds, we guess.
There are still things Samsung need to do on the Jelly Bean update, but we guess the final release is indeed just around the corner.
Hit the source link if you are interested in giving this ROM a try. There's a neat tutorial there that will guide you through the flashing process, but you should proceed at your own risk as this move will most certainly void your warranty.