The new iPad has double the GPU cores count of the iPad 2 model and Apple had to increase the battery to handle the increased power usage. However, the increased power consumption isn't the only problem that the extra GPU power creates – it also produces more heat and causes the new iPad to run hotter than its predecessor.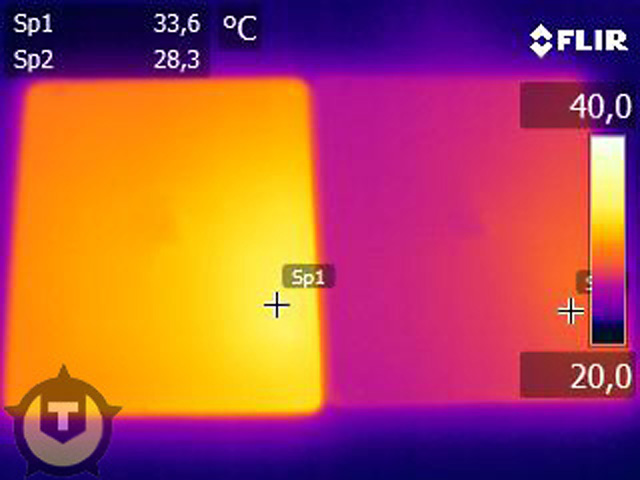 Many users reported that the new iPad feels hotter, but Tweakers.net brought out a thermal camera to get exact numbers.
They ran GLBenchmark – a 3D benchmark – for five minutes and took a measurement of the hottest point on the tablet. The bright spot in the thermal image is easy to see – that's where the Apple A5X chipset is located.
The hottest point on the new iPad measured 33.6°C (92.5°F), while the iPad 2 kept things cooler at 28.3°C (82.9°F). That's a difference of just over 5°C and is noticeable but not burning hot.
Also, GLBenchmark is about the worst case scenario for the new iPad – it stresses the powerful but hungry SGX543MP4 GPU. Under normal operation (that is anything other than 3D gaming), the new iPad should run about as cool as its predecessor.
Source (in Dutch)