Having finished the detailed review of the new Apple iPad, we finally found some time to complete its battery test and see if the new gigantic battery makes up for the power-hungry chipset and the high-res screen.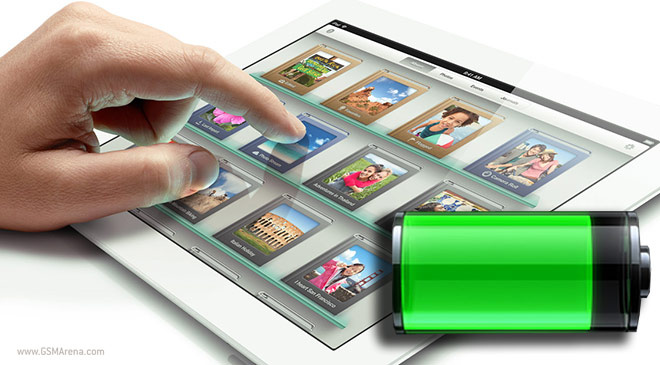 We put the new iPad side by side with its predecessor, the iPad 2 and set to find out which of them drains its battery faster and which one charges faster. Here go the results from the three tests we ran on each of the tablets.
The first trial was video playback – a standard definition video was uploaded to both the new iPad and the iPad 2 and was looped until they depleted 90% of their fully charged batteries. The iPad 2 took the victory by a small margin here – it lasted 10 hours and 24 minutes, before its battery indicator reached 10%.