We've come across a new promo video of the HTC Flyer. It's highlights the main features that distinguish the Flyer from the pack of Android 3.0 Honeycomb-running tabs and slates out there. And it's a six-minute video, so you can imagine it gets pretty detailed.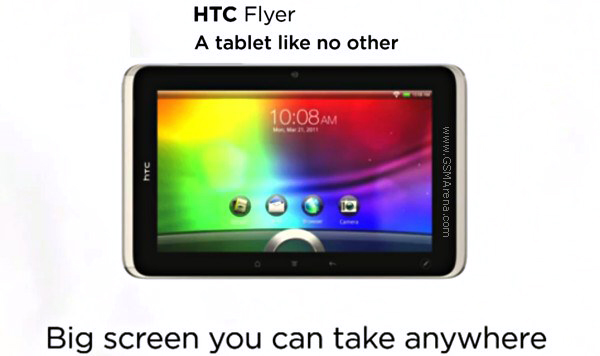 The video is very good, actually, and fun to watch. It shows some pretty sweet organizing stuff, like taking notes with audio and pictures and even handwritten remarks thanks to the HTC Scribe technology.
A very important thing we noticed is that the Flyer demonstrates in the video the new lock screen on HTC Sense 3.0. We also saw this on the Sprint version of the HTC EVO 3D. It gives you the choice of 4 apps, which you can open directly from the lock screen. Those can be rearranged however you like. It makes us think that the Flyer might keep other goodies under its hood.
But I can't help to notice that its makers have borrowed really heavily from Sony and Apple – to a point where it gets confusing. A tablet like no other? Really?
Don't let me ruin it for you though. Check it out below: