Chrome for Android got a new beta version yesterday, and now it's the turn of one of its biggest competitors – Firefox. The guys at Mozilla released a new Firefox Beta in the Play Store, and it comes with a new feature that lets you further customize the content you see in the browser's home screen.
Now you can add Web content from many sources such as websites, feeds, and services, and each of those will get its very own panel in the start screen of Firefox for Android.
Examples of stuff that's already up for grabs include Instagram, Pocket, Vimeo, and Wikipedia. You're also able to pick which of your home screen pages is the default, so you won't need to swipe to get to it when you launch the browser.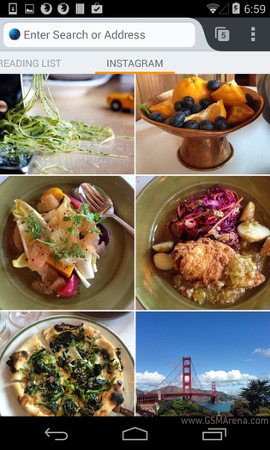 Additionally, you have the possibility to reorder pages, as well as hide some or all of them. New home screen pages are installed like other add-ons, from that particular menu in the app. The Mozilla website hosts a collection of home screen panels, though only seven items are available at the moment.
That number will surely grow, though, as there's a new API out for developers to use in creating new home screen pages. This in effect has become a whole new class of add-ons for Firefox.
The other new thing in the latest beta for Android is the support for switching between languages without having to restart the browser.