Remember the awesome Microsoft tablet concept that leaked last September? Granted, there's nothing official yet, but meanwhile some new details leaked online through a "reliable source".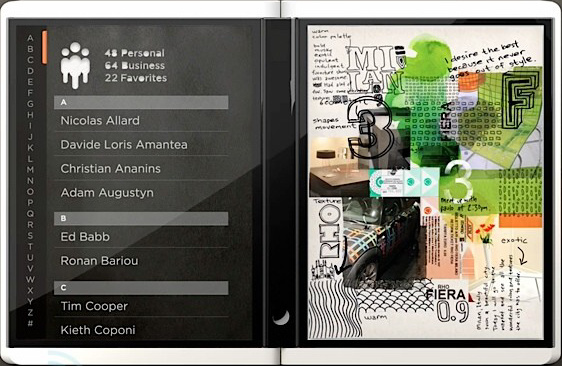 The Microsoft Courier will act as a digital journal – means to organize your life and put down notes, drawings, pictures, videos or audio messages.









Microsoft Courier tablet user interface
As we mentioned before the pen you see on those shots won't be just a stylus. It will pack two buttons – an eraser and twists to alternate different drawing modes. There's also an undo button on top of it.
The Courier is designed to be portable as much as possible and would be only an inch thick (about 25mm). The weight won't be a problem too – it's expected to be less than half a kilo (one pound).
Microsoft Courier won't run on Windows Phone 7 but instead will have its own proprietary OS and its own application eco system. It should also feature a full web browser and a file manager. Apple might want to think on that last one.
The fancy tablet is rumored to be powered by the Tegra 2 hardware platform.
We should expect the Microsoft Courier Q3 or Q4 this year. There is nothing official yet, though.