With Valentine's Day almost upon us, Microsoft decided to release a couple of new promotional videos for Cortana, its very own virtual personal assistant. As you'd expect given the Valentine's Day theme, the ads are all about love. The Lumia 635 smartphone is featured in them too, though oddly with a Microsoft logo replacing Nokia's.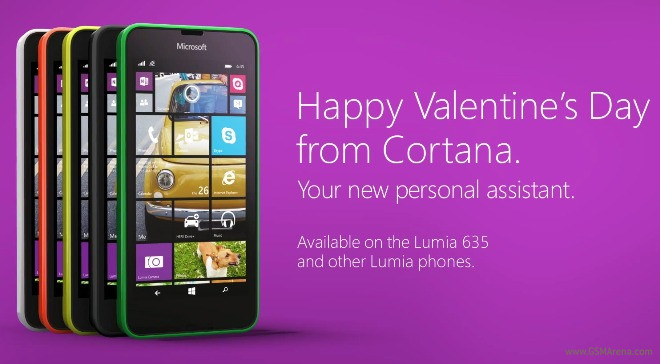 In the first video, one man is happy that despite having broken up with his girlfriend around Valentine's, which isn't fun, he's quickly managed to find someone new. Not only that, but he's apparently blown away by how well she knows him.
So that's one lucky guy, right? Well, it turns out he's not alone. The other video is about a woman telling her parents that she finally met someone who brings out the best in her.
Around this time of the year every company seems to think it's obliged to release some kind of promotional material with a Valentine's Day focus. And while Microsoft hasn't bucked the trend, it managed to bring some neat humor along for its ride.