The Glance Screen is a really great feature of the Lumia range. It's a tribute to the MeeGo lockscreen (and Symbian smartphones), where you can always see a clock and get any missed events listed right on the standby screen.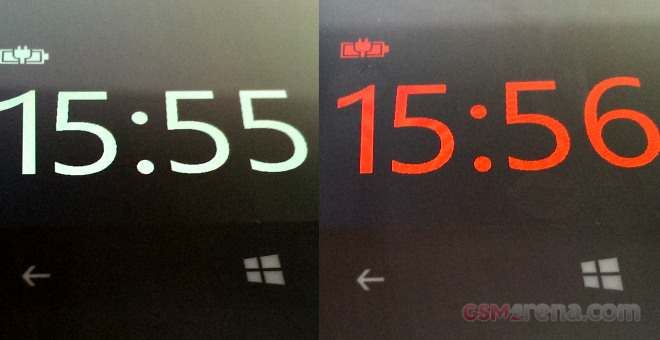 Until now the Glance Screen, which premiered with the Amber update, had two color options – the default white font and the optional night theme that paints the clock red.
It seems Microsoft and Nokia will be adding more colors to the Glance screen night mode (you can, of course, set the night mode be active the whole day). The new color options that are joining the lonely red paintjob are blue and green.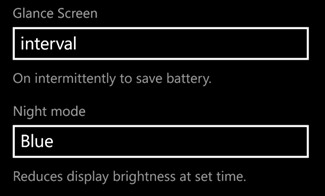 There is no official info on this and the color details are coming from a leaked screenshot. Maybe we'll see even more color when the update goes live in a few months.