As you know, yesterday we welcomed the new iPad in our office and we are already hard at work putting Apple's latest and greatest slate through its paces.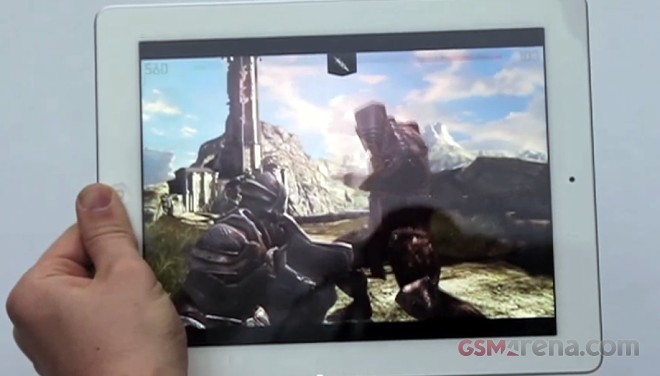 To make the wait until the full review is complete easier to bear, we gave you an overview of our first impressions, garnished with live shots on the device and camera samples yesterday, and now we have something else for you – a hands-on video.
You can check out the smooth performance of the new Apple iPad, which is in now small part due to the new more powerful GPU. The new iPad doesn't actually feel quicker than the iPad 2, but maintaining the same performance on four times the resolution is not a minor achievement by any standard.
Gaming is certainly among the new iPad elements – we did a quick test of the Infinity Blade 2 title and it was really looking stunning on the new high-res screen. See for yourselves in the video.
Any questions you may want to see answered in the review, please post in the comments section below.