The developer community managed to acquire yet another Samsung-created beta ICS ROM for the Samsung Galaxy S II. The release is named I9100XXLPB, has a build date of January 29 and, as we managed to see ourselves, is quite a major step forward, compared to previous ones.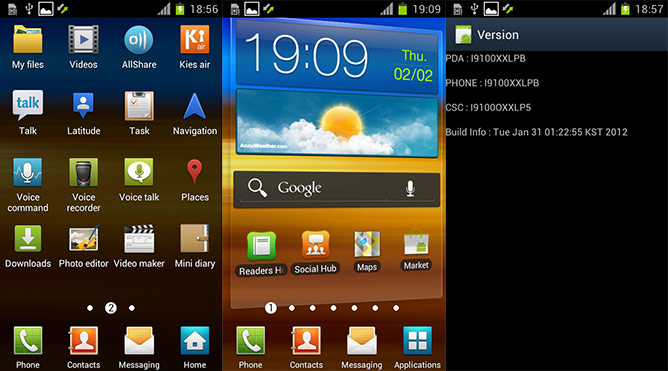 This new release comes with a slightly more polished UI, which offers more eye-candy and, according to the guy who brought us the leaked ROM – much better battery endurance.
We can't confirm the battery part, as we've only played with it for a few hours, but it's pretty obvious that the new leak feels much nicer to use. In fact, we are on the verge of recommending you to get this one for everyday use, but, given that the GPS is still not functional at this point, this would probably only be a smart move for hardcore Android geeks.
Here's how the new ROM looks on video:
The XXLPB ROM obviously performs way better than the early leaks (one of which we tested on video), and, given that it brings some nice new features (Face Unlock, swipe to remove notifications, new task manager) and improves the browser significantly, it can really cut it for everyday use.
Of course, there are still some bugs (the update notification stubbornly refuses to go away), so think carefully before you decide to invalidate your warranty and install it.
If you want to give the new ICS ROM a try, follow this link to download the necessary files and then this one to find the step by step tutorial for applying it.
Rooting file and tutorial can be had here. If you know what you are doing (and if you aren't, why would you even try this) the whole thing shouldn't take you more than half an hour.