When Google announced the new Nexus 7 2, the team promised an almost double (1.8x) increase in performance for the CPU and a quadruple jump for the GPU over the original. Note that the number of pixels on the screen more than doubled with the move to WUXGA resolution.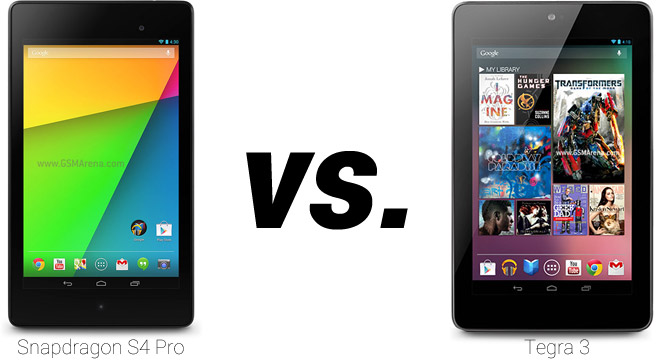 So, what do the benchmarks show?
Both Nexus 7″ tablets have quad-core processors, but the original has Cortex-A9 cores, while the new one uses Krait cores (which are clocked higher to boot).
In Geekbench 2, the new Nexus 7 2 practically doubles the CPU score. Interestingly, the Kraits scored lower integer and floating point marks, but faster memory allowed the Snapdragon to climb on top in the memory and stream performance scores that Geekbench 2 measures.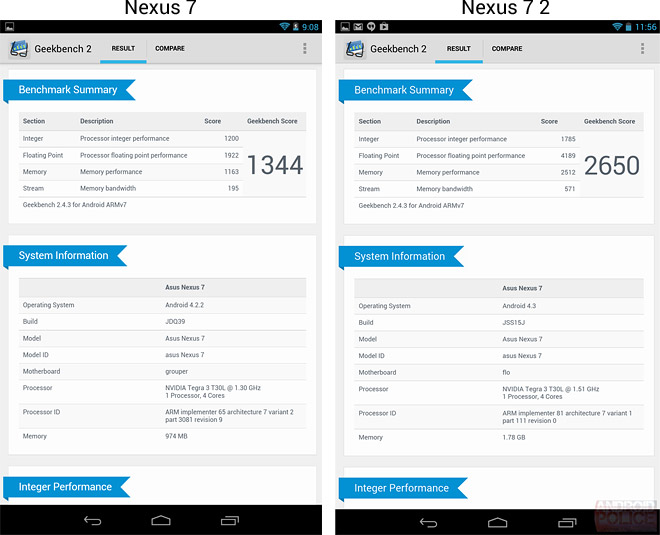 Geekbench 2
Higher is better
The Nexus 7 had issues with the internal storage in terms of speed, but the new Nexus 7 2 seems to have resolved them. Androbench reported much faster sequential read and double random read and write speeds, with SQLite performance going up considerably.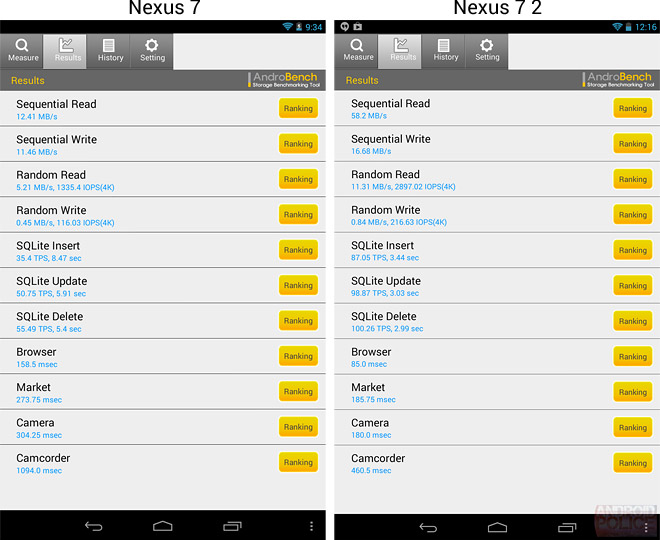 Note that when the Android Police team ran the benchmarks, they used a Nexus 7 running Android 4.2.2. They re-ran the tests with Android 4.3, but there was virtually no change.