The new version of the popular Dolphin Browser is compatible with Android 2.x. It comes with plenty of features and tools, user-friendly touch-optimized UI and improved overall performance.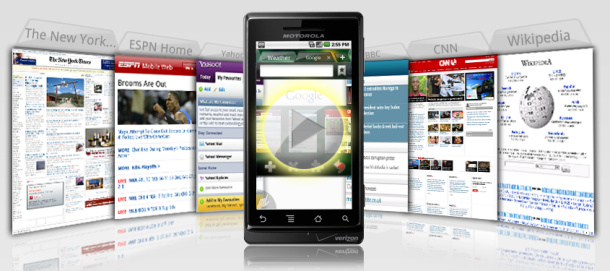 The notable features packed within Dolphin HD are the add-ons support, tabbed browsing, bookmarks sorting, automatic RSS recognition and YouTube video downloader.
The user interface relies on touch-friendly thumbnails and support fluid pinch zooming and gestures commands. The integrated Gesture URL Commander allows you to assign various letters as shortcuts to different links.
Here is the official demo video:
It states you can watch videos on both desktop and mobile YouTube, so Dolphin HD might support Flash too.
We guess, users will be more than happy to choose among the already capable default Android browser, Opera Mobile and Dolphin HD.
The Dolphin HD browser is now available for download. You can get it from the Android Market or from the official website.