AMD have announced that their upcoming processor and GPU combo chips, which shipped last quarter to OEMs, are just about to hit market availability.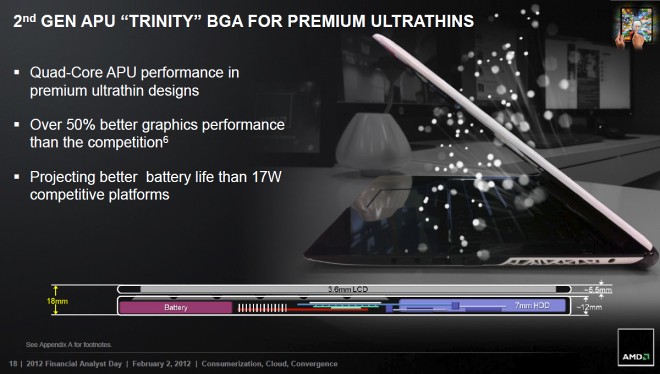 Set to sport superior performance-per-watt over the previous generation A-Series APUs, the new Trinity line should find a home in upcoming ultrathin notebooks and tablets.
Will it be robust enough to compete with Intel's Ivy Bridge chips? We'll have to wait until some actual players make it to the the field from both teams to be sure.
One thing we do know is that Trinity plans to tempt some ultrabook users with lower prices, and that Brazos 2.0 looks to target those looking for long battery life with its low power consumption .