If you're looking to get your hands on one of the new smaller SIM cards which are set to be featured in newer devices like the just-announced iPhone 5, then you'll be happy to know that adapters, which allow them to also fit in both regular SIM and microSIM slots, have already been created.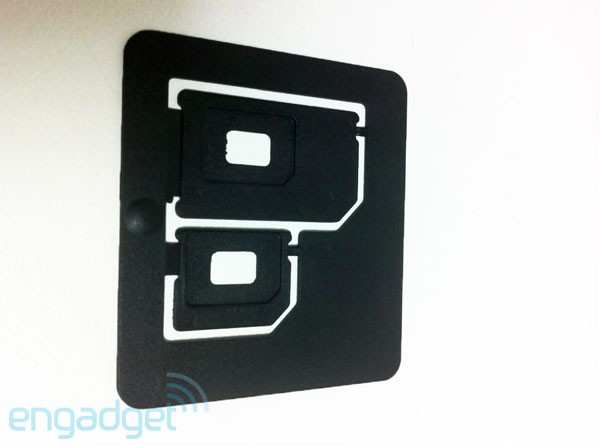 In the UK, both Three and Vodafone are getting ready to offer the new nano-SIMs as well as these adapters.
There's no word yet on whether they'll come bundled with the nano-SIM, or if you'll have to pay extra to ensure your new SIM card works across all your devices.