Thanks to some poking around by Chipworks and AnandTech, we have learned that the new $399 iPad 2 as well as the new Apple TV are running on a newer version of the A5 SoC (APL2498) that is using the 32nm HKMG fabrication process compared to the previous one (APL0498) that used 45nm process.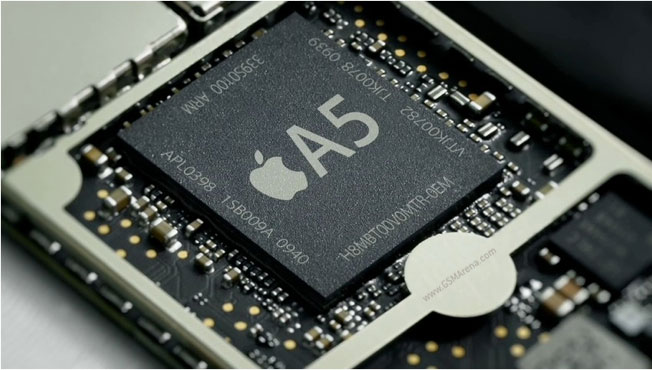 Both these processors were found to be identical, which means that the processor in the Apple TV is actually a dual-core CPU but with one core disabled. Considering the simple tasks that the Apple TV has to handle, even with a single-core the A5 processor has more than enough power, although it's unclear whether the second core being disabled is due to Apple choosing to go with a single core or due to binning.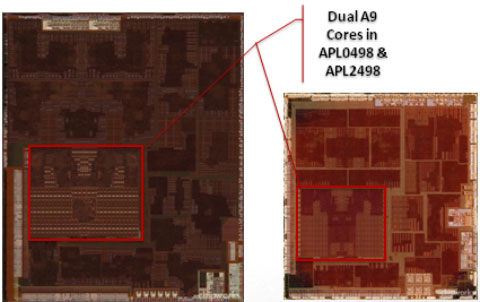 The APL0498 on the left with the 40% smaller APL2498 on the right.
Moving over to the new iPad 2, the move to 32nm process is definitely going to make it a bit more efficient, improving its already great battery life. As for the performance, it is going to be identical since it is basically using the same components packaged in a smaller space.
Chipworks is currently checking if Apple silently upgraded the A5 processor on the iPhone 4S as well. Will let you know how that pans out.