Feel like your wireless router needs a little more oomph? Then you may want to check out the Nighthawk X6 wireless router from NETGEAR.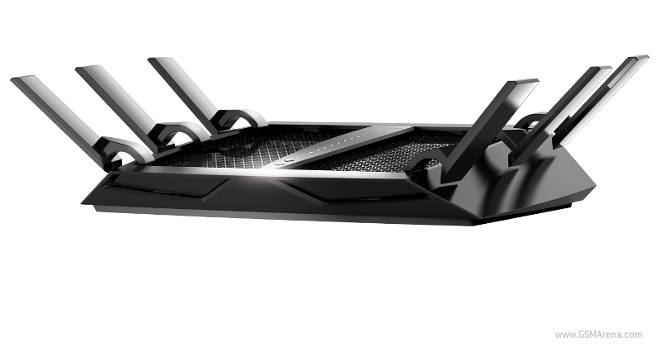 It's the first tri-band wireless router released for consumer use. Hit the jump to learn more about the device's features.
So what are the benefits of a tri-band wireless router? Well, for starters, the X6 has two 5GHz bands and one 2.4GHz bands, which will deliver, theoretically, 3.2Gbps transfer speeds. However, don't expect the router to do this, as the device will not use all of the bands simultaneously to transmit data to your device. It will most likely allocate the different bands to your different tech that you have hooked up to it.
Let's say you're rocking an older laptop with lower WiFi standards than today's more recent products, so the 2.4GHz will be allocated to a lower intensity device. The other two 5GHz bands would be used for devices that use more bsndwidth, naturally.
NETGEAR has also added a feature called Beamforming+, which potentially addresses the issue of weak WiFi signals for users who sit at a considerable distance from the router. Let's say you move the router further away from where you normally compute, then the Nighthawk compensates by directing the WiFi signal directly at your device instead of using the normal shotgun approach.
It also has a built-in USB 3.0 stick that supports DLNA and AirPlay streaming, which effectively turns the router into a media hub as well. It packs 5 Gigabit Ethernet Ports, four LAN and one WAN, and it runs on a 1GHz dual-core processor.
This nasty piece of wireless spewing tech will run you $299.99, so you're definitely paying a premium for all of these premium features.