Microsoft's Internet Explorer 11 is currently the leader in the browser market with 25.04% market share, according to Internet statistic firm Net Market Share, which has recently released its stats for the desktop web browser market for April 2015.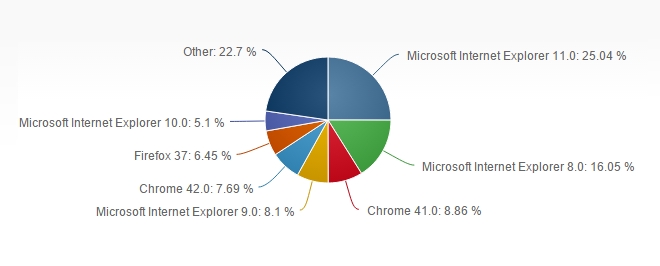 As clear from the pie chart shown above, IE 8.0 came in second with 16.05 % share, while Google's Chrome web browser (version 41.0) captured the third spot with 8.86% market share. IE 9.0, Chrome 42.0, and Firefox 37 rounded up the top 5 with 8.10%, 7.69%, and 6.45% market share, respectively.
In addition, the research firm also released similar stats for the desktop OS market for the last month, revealing that Windows 7 is still the top OS in the world.