olved thisWith several manufacturers already offering sensors, capable of delivering high-res images and FullHD video, it's only a matter of processing power until we finally see a mobile phone that has them. And NEC have solved this with their CE151 chip.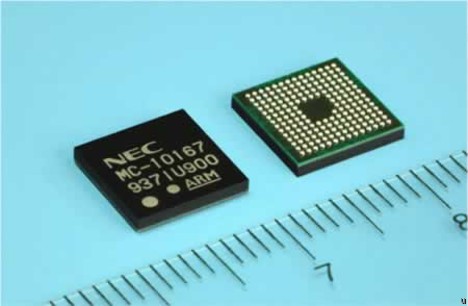 Capable of full HD video output and still image processing up to 13 megapixel, it's something want to see on a cameraphone this year. The chip also implements a new noise-reduction algorithm and applies lens distortion correction. And all that processing power consumes 25 percent less power than earlier solutions.
So if this is the year of the HD video recording in cameraphones, how long should we wait for FullHD recording?