A native torrent client for Windows Phone 8 in its beta stage has shown up on the Windows Phone Central forum. The application is available for all the enthusiasts who would like to try and test the features of the upcoming app.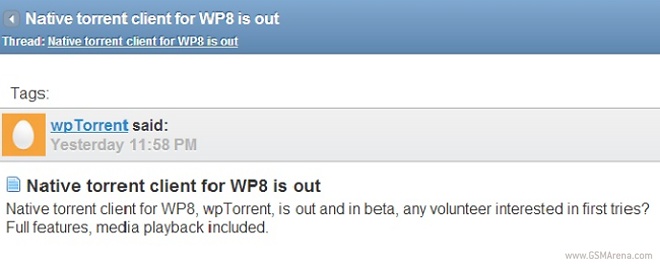 The beta version of the native torrent client comes with full features and media playback. Unfortunately due to the limitations of the Microsoft platform you are not able to save you downloaded files to the SD card, but only to the memory reserved for the app for now.
If you are interested in getting your hands on the native torrent client for Windows Phone 8, head on to the source link below. You need to contact a member of the forum, who will send you the link for the download. Sadly, there is no word on the availability of the final version of the app in the Windows Phone store just yet.