Google's I/O is coming in a month – June 25 through 26 – and is getting more interesting by the second.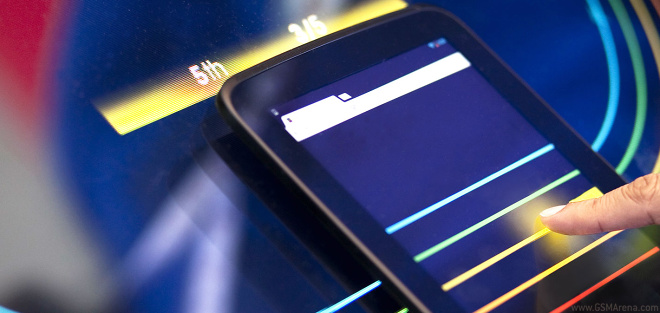 When you open up Google's page for the I/O event you'll be greeted with a mysterious tablet stamped as a big picture across the top of the page. The slate isn't anything we've seen yet and sports speakers on its top and bottom along with virtual on-screen buttons and what appears to be aluminum casing. The bezels are a little on the big side through.
What looks strange is the signal and battery icons in the status bar – they are blue. Android KitKat saw a departure from the blue status bar elements of old an introduced white ones instead.
Aside from the obvious rumors of a new Android version it's also speculated that Google may show tablet hardware, namely a Nexus 8 that could be manufactured in collaboration with HTC instead of ASUS, or powered by an Intel chip, or a Nexus 8.9″.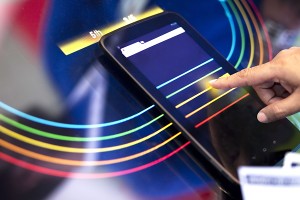 Unknown tablet on Google's I/O page (click to enlarge)
So this could either be a generic enticing tablet meant to showcase a software feature or the real deal. We guess we'll have to wait another month to find out for sure.