An upcoming 7-inch tablet listing has been spotted on the US FCC website that indicates that LG is readying a new Nvidia Tegra-powered tablet in the compact range.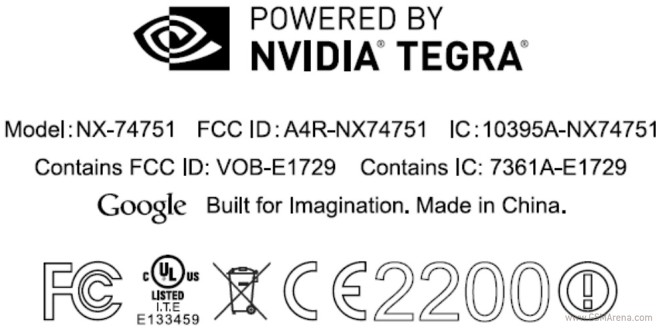 This could very well be the next coming of Google's Nexus 7 tablet, as the Google branding is clearly evident as well.
The upcoming LG device with FCC ID A4R-NX74751 has all the makings of a proper Nexus device – the LG/Google branding, Tegra chipset, and 7-inch screen diagonal. The presence of a boatload of LTE bands further sweetens the package.
Although the documentation talks of 2,480mAh battery capacity, you should note that the voltage is double that of what is found on standard smartphone/tablet batteries – 7.6V vs 3.8V. This translates to the same capacity as a 4,960mAh 3.8V battery, which is about standard for a compact tablet.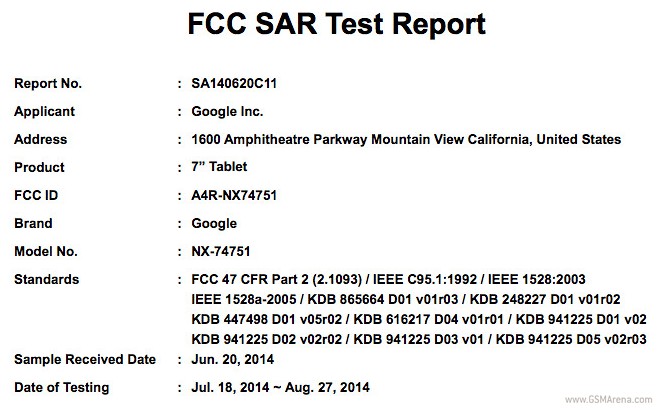 What's odd is that power output over USB maxes out at around 5V, which means that charging the device over USB will either work really slowly or not at all. This could mean one of two things:
1) There are two battery modules that combine the standard 3.8V measurement into one rating, which shows up double in the FCCs testing, or
2) Google will be throwing in a special fast-charging port that is not of the USB standard.
Obviously, Google is the last company anyone expects to introduce a proprietary port, but if it's thrown in alongside a USB port that's also capable of charging the device (albeit at a slower rate), what could be the harm?
Either way, it's obvious that Google has something special in store for the 3rd generation of the Google Nexus 7, and hopefully we'll see it in time for the holidays. We'll have more on this mystery LG tablet as the story develops.