It looks MSI are on the way to give us the best netbook we have ever seen, disguised as an e-reader.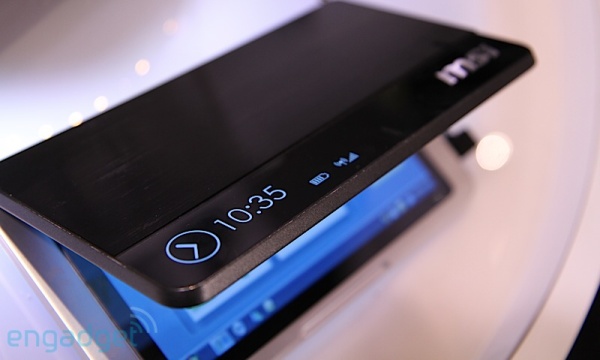 The MSI gadget will sport two 10-inches capacitive touch displays supporting multi-touch, Intel Atom Z530 processor and will run on Windows 7 Home Premium.

The e-reader looks really awesome at this stage. It has a virtual keyboard with haptic feedback and huge keys. The best part is when you bring it on the bottom screen, the keyboard doesn't even take the whole display and you can use the whole device as a standard 10" netbook.
As you can see from the photos the second screen is used as a secondary display, which really helps in using two or even more apps simultaneously. Thanks to the built-in accelerometer the screens will auto-rotate.
Here is a quick hands-on video of the thing in action:
The whole MSI dual screen netbook is dressed in metal casing and looks really strong build. MSI promised they will release it to the mass market some time this year and I just can't wait to get my hands on it.