At this year's CeBIT (that's the German abbreviation for World Center for Office, Information and Communications Technology) at Hannover Germany, MSI are announcing 4 tablets, one of which is an Android one. The WindPad 100A is the company's first attempt at an Android slate and it looks promising.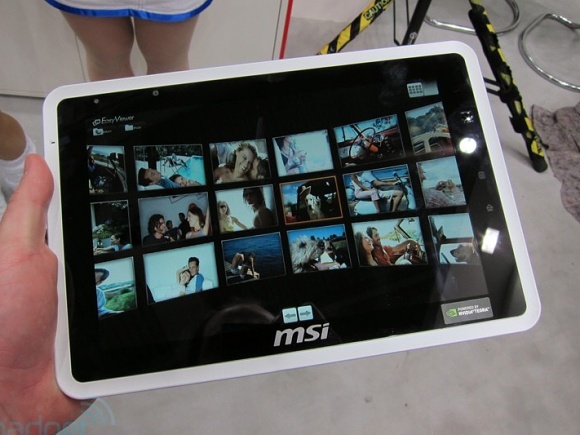 It features a 10″ widescreen touchscreen display and runs on the dual-core NVIDIA Tegra 2 platform. It makes use of Android 2-point-something, so no Honeycomb just yet.
The MSI WindPad 100A should arrive to markets around the world in Q3 or Q4 this year. Pricing, regional availability and full specs are still unclear.