Oh, Firefox 10, we hardly knew ye. Also, 9. And 8. And 7, 6, 5 and 4. Thanks to the new rapid release cycle, Mozilla is just flying through the version numbers for Firefox. And so as expected, v11 has just been officially released.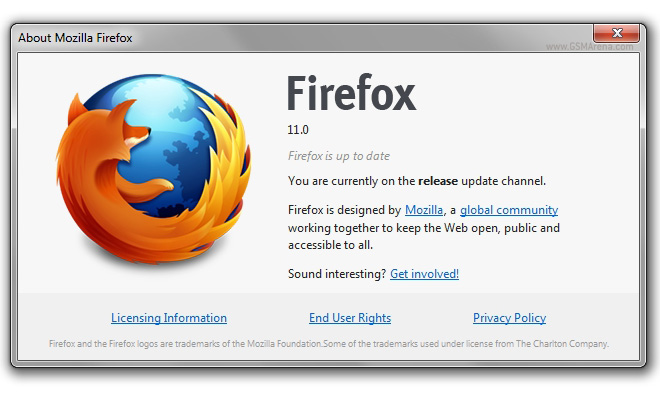 So what's new in this one? Quite a few things, actually. First of all, Firefox now recognizes Chrome if it is installed on your machine along with Opera and Internet Explorer and will ask you if you want to import bookmarks from it. If Mozilla intends to win back some of its old users from Chrome, this new feature is in the right direction to make the process of jumping over that much easier.
Other change is that Firefox now also syncs your add-ons to your other machines, if you have Sync enabled. This is something Chrome has been able to do for a while and it's good to see it come over to Firefox as well.
Another cool feature that caught my eye is the 3D view for the page inspector. Now when you inspect a page in Firefox, you get the option to use the 3D view, which turns the page into a 3D model, with the various elements on the page appearing as 3D objects stacked on top of it. It looks pretty cool but unless you have a capable GPU it might not be very smooth on your computer. Also, it remains to be seen how practical this feature really is. (Update: It seems this functionality was previously available through an add-on named 'Tilt' for Firefox, which has now been integrated within the browser.)
To launch this function, press Ctrl+Shift+I, and then either press Alt+M or click on the 3D button in the bottom right corner of the browser window.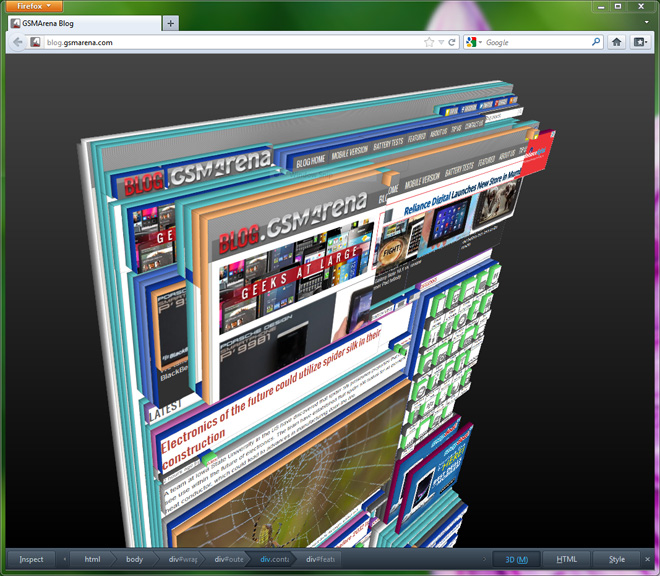 Apart from this there are the usual bug fixes and some other changes under the hood. As far as the mobile version is concerned, it too got updated but only received some security fixes.
You can find out about all the new changes and download the browser from the source link below.