Mozilla's popular Firefox browser has sat at the top of the rankings since 2009, beating off the likes of veteran browser Internet Explorer and relative (2008) newcomer, Google Chrome.

Over the course of 2011, we've seen Mozilla push new features and extend the Firefox family with the likes of Firefox for Android and their development channel Firefox Aurora, but let them team show just what they got up to across the last 12 months.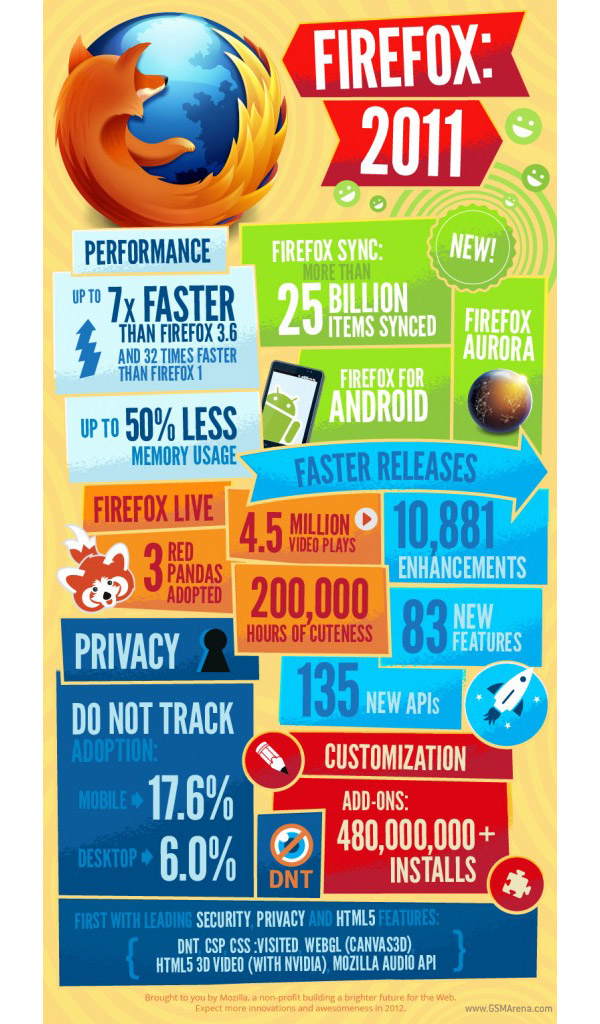 Who knew they'd been measuring cuteness (or that it was even definable). So is Firefox your browser of choice or are you a fan of one of its main rivals, let us know which one and why, down below in the comments.