Mozilla has launched a new version of its Firefox browser for Windows, Mac and Linux. The Mozilla Firefox 21 comes with an added Social API support, which allows the social networks to integrate straight into your browser.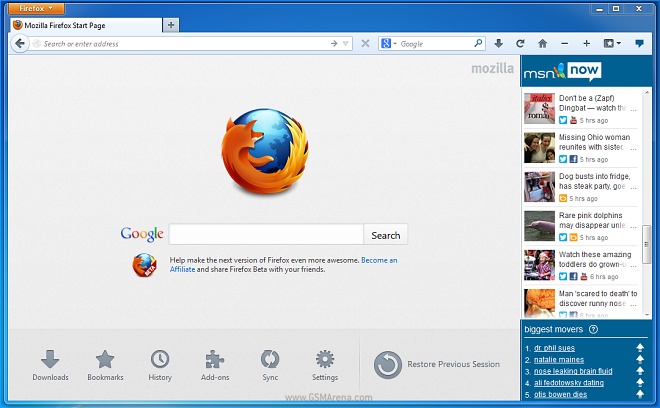 According to Mozilla, the Social API has the potential for integrating social networks, e-mails, finance, music, cloud possibilities, services, to-do lists, sports, news and other applications for your enhanced Firefox experience.
The latest version also comes with a preliminary support for the Firefox health report and the browser now provides you with suggestions on improving your apps start-up time.
Furthermore, Mozilla has also updated its Firefox for Android app and the latest version of the browser for smartphones comes with added support for two new open source fonts, Charis and Open Sans. The fonts will replace the stock Android fonts to be more visually appealing and to have a clear reading experience on the web.
Firefox for Android now has the ability to save media files with a long tap and you can access your recent browsing history with the help of back and forward buttons. The update also includes HTML5 improvements and other minor performance enhancements.
The latest version of the Firefox Browser for Android can be downloaded from the Google Play Store.