The Moto E might have stolen the spotlight at the Motorola event today, with its impressively low price tag, but the updated Moto G might actually turn out to be the more important announcement of the day. Motorola Moto G 4G might have settled for the silver medal today, but the smartphone is certainly eager to triumph at the end.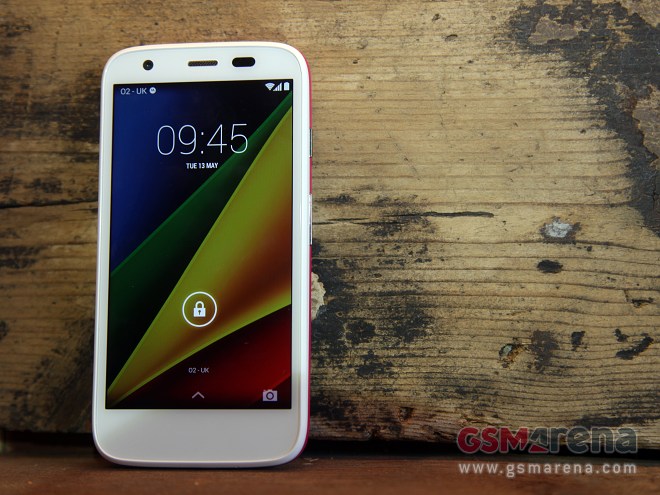 A microSD card slot and an LTE radio might seem like a great deal when you consider the six-month period from the launch of the original, but fixing the two main issues on what was already the company's bestselling smartphone in recent years sounds like a sure recipe for success.
Back when we reviewed the original Motorola Moto G, we noted that it's head and shoulders above the competitors in its own price range, but the very limited storage meant a vast number of consumers couldn't even consider it. Now, the microSD card slot means you can have enough room for your games and multimedia content on the same nicely performing device with excellent screen.
And while most people paying £149 for a smartphone wouldn't be willing to pay extra to take advantage of the LTE radio, you shouldn't forget that the Moto G is no ordinary low-end smartphone. Au contraire – it's a perfectly good daily driver for a vast majority of the users – anyone but the productivity freaks, hardcore gamers and cameraphone addicts that is.
So, to put things in another perspective the Motorola Moto G 4G lets you save some money on the smartphone and use that for paying the LTE premium, effectively rendering the feature free.
Those things aside, the Motorola Moto G 4G doesn't feel any different from its predecessor. It has the same chassis and screen that we liked so much and outside of the battery, which might see some extra strain from 4G networks (we are yet to test that), it behaves just like the original. And that's a win in our books.