The Android 4.1, Jelly Bean update is coming for the Motorola XOOM. That much we know, since Google themselves said so on the stage at the Google I/O. But there has been no sign of it so far, even though we are well past the mid-July phase now and the other two promised Nexus devices having already gotten their updates.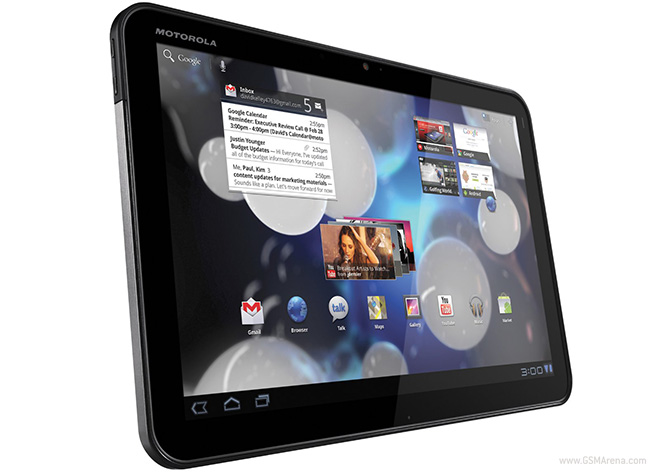 Well, we don't have news on when exactly you will be getting Jelly Bean on your XOOM but if it's any consolation, we have got the changelog for you, so you know what to expect when the update finally starts rolling out, whenever it does.
This is the changelog for the Android 4.1.1 update (JRO03H) for the Wi-Fi model of the XOOM. Whether the 3G/4G variants of the XOOM will be getting this update is unknown. Some of the key features in the changelog are below.
Improved User Interface and Response - Android 4.1.1, Jelly Bean, is the fastest and smoothest version of Android yet. Moving between home screens and switching between apps is effortless, like turning pages in a book. Jelly Bean makes your Android device even more responsive by boosting your device's CPU instantly when you touch the screen, and turns it down when you don't need it to improve battery life.
Expandable, Actionable Notifications - Now you can take action directly from the notifications shade. And because the notifications are expandable, you can get an even deeper look into the things that matter most, like multiple emails or photos on Google+.
Widgets work like magic - With Jelly Bean it's now even easier to personalize your home screen. As you place widgets on the screen, everything else automatically moves to make room. When they're too big, widgets resize on their own. Interacting with your favorite apps and customizing your home screen has never been easier. Seamlessly view and share photos – Just swipe over from camera to filmstrip view to instantly view the photos you just took, and quickly swipe away the ones you don't like. Now sharing–and bragging–are a breeze.
A Smarter Keyboard - Android's dictionaries are now more accurate, more relevant. The language model in Jelly Bean adapts over time, and the keyboard even guesses what the next word will be before you've started typing it.
Improved Text-to-Speech Capability - With improved text-to-speech capabilities, voice typing on Android is even better; it works even when you don't have a data connection.
If you want to read the entire changelog, head over to the source link below.