It's official, the LG G4 is here! Just minutes ago, the flagship was unveiled and it pretty much delivers on all of its promises. Naturally, the genuine leather stitched back remained the center of attention throughout a large chunk of the presentation and LG really made it clear that the G4 comes with its own unique styling, or does it?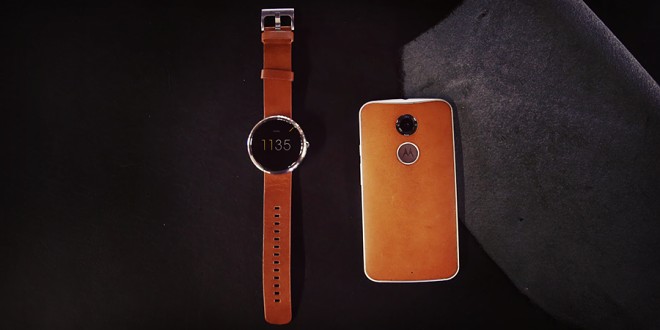 Motorola was quick to take a shot at the new handset and its leather-covered back options, by posting a photo of the Moto X and the Motorola 360, both featuring leather. At any other point in time, such a post would have been glanced over as a simple reminder of all the options the company's Moto Maker customization service offers, but it the current context, it leaves no mystery as to Motorola's intentions to mock LG.
However, it is definitely true that Motorola has had a "genuine Horween leather" option "since 2014″, so, as they say – "Shots have been fired!". Your move, LG.