Motorola has started rolling out an OTA Ice Cream Sandwich software update to its Xoom Wi-Fi tablet but sadly only users in the US can take advantage so far.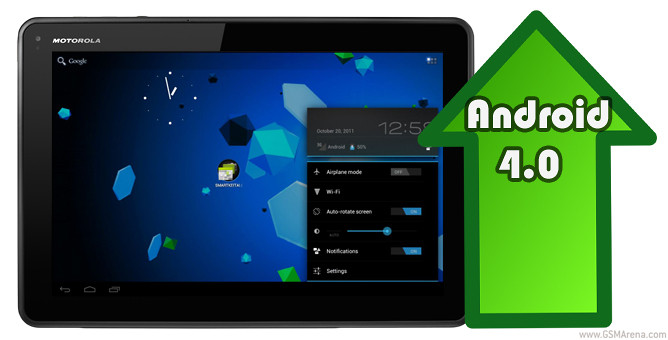 Among the new features are a faster, updated browser, swipe to dismiss notifications, tasks, browsers tabs, the new app launcher, resizable widgets and more.
Motorola urges users to stay tuned because their Software upgrade site will be updated soon with information regarding the ICS update for other devices.
There's no word on which other devices Motorola will be releasing Ice Cream Sandwich to. We'll update if new information comes in.