Back at the Google I/O we got a lot of new information and a proper demonstration of the new Android Wear devices, including the LG G Watch and the Samsung Gear Live. Not just that but both devices also went on sale the same day on the Google Play Store. Unfortunately, the one that most people have been waiting for – The Moto 360 – was nowhere to be seen and will only be arriving later this year.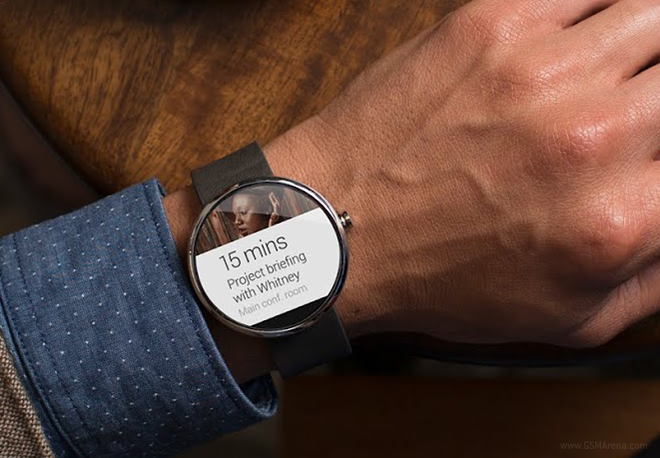 So while you will be having to wait for sometime before you can get your hands on the Moto 360, Motorola has uploaded a demo video to show how the watch looks like in action.
The UI on the Moto 360 is identical to that of the other Android Wear devices, except for the custom watch faces that Motorola provides. The difference here is that because the display is semicircular the information is displays slightly differently. I say 'semicircular' because the display does not extent all the way to the bottom and there is a noticeable cut there for whatever reason that remains unexplained.
You can check out the Moto 360 in the video below.