The new Motorola RAZR family has a long distance runner in its family – the RAZR MAXX. The phone isn't new and we've already reviewed the CDMA version for Verizon and the GSM version of the regular RAZR, but Motorola pushed out the ICS update about a month ago, so we thought we should put it through our review routine.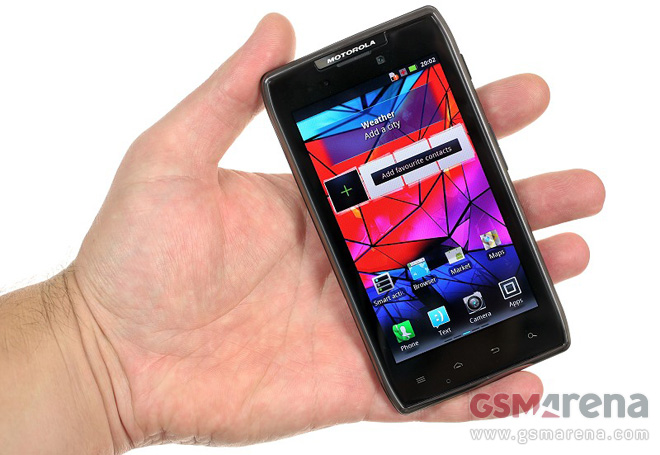 The Verizon version has been our battery test champ for quite a while now and no phone seems like it can dethrone it. We will, of course, do a battery test on this one too, just to check if there are any differences, but that will come later.
Since the hardware is familiar, let's take a quick look at the brand new software. The lockscreen is custom Moto job and has a ringer toggle, plus three shortcuts (Phone, Messages and Camera) for quickly launching apps.
The launcher looks pretty much the same, though the app drawer now follows the ICS convention of placing shortcuts and widgets in one place. There's a tweak here, courtesy of Motorola. The app shortcuts can be organized into groups, which really helps deal with clutter. You have Downloaded and Frequent groups by default, but you can create custom ones and assign them a custom shortcut.
Check out the video to see what's in the box along with the Motorola RAZR MAXX plus a quick look at some of the software that comes preloaded on the phone.
The MAXX also packs a good deal of social networking out of the box. Facebook, Google Plus and Twitter apps, along with Social location, an app that shows interesting check-ins from various sources.
We better go back to work, because draining that 3,300mAh battery on the Motorola RAZR MAXX will take a long time. We'll post the review and the battery test as soon as they are ready.