Tablet's aren't just used by adults anymore and if the growing number of educational apps for the iPad and the number of videos on YouTube showing kids using them are any indications, kids are now a pretty large user-base for tablets. This is where the Motorola Xoom Family Edition comes in.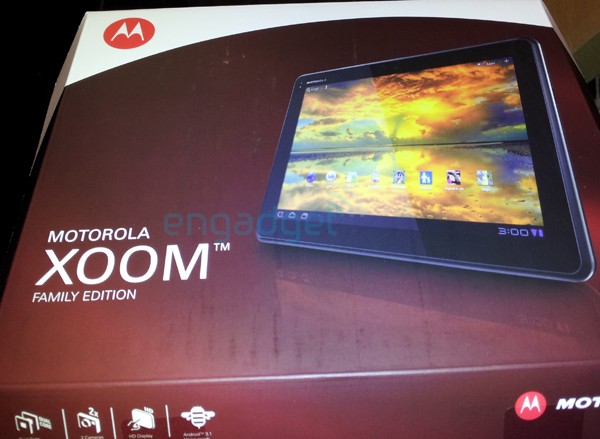 Although Motorola did not officially announce this variant of the Xoom, someone spotted the device at a retail store. The Family Edition reportedly comes with a Kid Mode from Zoodles, which, as you may have guessed, has apps designed especially for kids to help them with their education and for fun. Plus, there is also more than $40 worth of pre-installed apps on the device, including Asphalt 6 and QuickOffice. Other than that the Family Edition is identical to your regular Xoom, with the same 1GHz dual-core processor and 10.1-inch display.
Unfortunately, we don't have the official pricing for the device at the moment.