Like the new Nexus 9 tablet before it, the Motorola Nexus 6 has now gone through the teardown process. This has revealed its maker's preference for using screws to hold together its internals, as opposed to adhesive or plastic clips.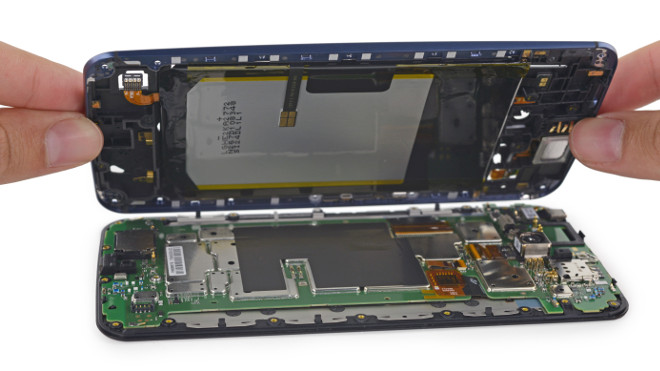 The only glue in there is holding the back cover in place, and thankfully this is a relatively mild adhesive. You won't be able to pry open the back with just your fingernail, though.
After the back cover comes off, there are a total of 22 T3 Torx screws to take out. Attached to the battery is an inductive charging coil, used for wireless charging.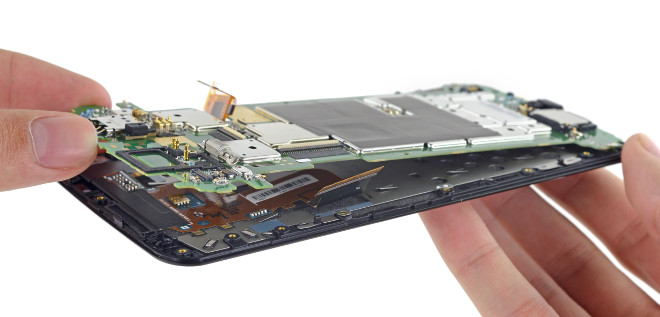 The Nexus 6 got a 7 out of 10 repairability score (where 10 is easiest to repair). The cameras, buttons, and headphone jack are all easy to replace. Also a plus is that only one type of screw is used throughout the chassis. On the other hand, the battery isn't as accessible as it could be. Several components, such as the vibrator, the SIM slot, speaker, and USB port, are soldered directly to the motherboard, and thus will be quite difficult to replace.
Finally, the digitizer is fused to the display, which increases repair costs if you crack your screen, as the whole thing (including the display panel) will need to be replaced.