One of the cool features is that the rubberized bands around the second generation Moto E are removable and can be interchanged with various color options. Motorola also offers grip shells that add a clear plastic shell for the back of the phone for protection.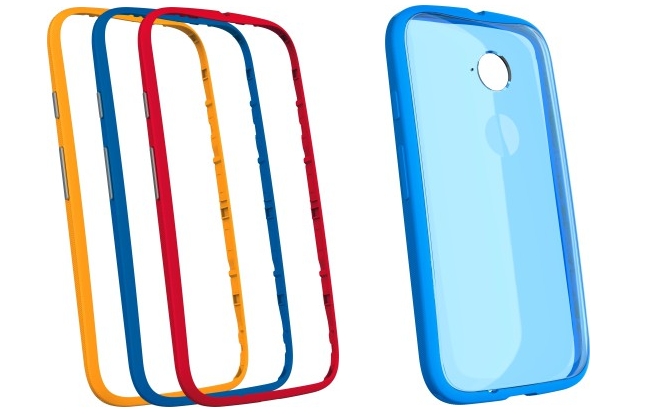 After recently launching the phone in India, Motorola has now started selling the bands and shells as well through its online partner Flipkart. The bands are available in two sets consisting of three bands each. You can either choose from Raspberry, Turquoise, Purple or Red, Blue, Yellow.
You can also choose from a variety of grip shells, that come in Yellow, Charcoal, Turquoise, Blue, and Raspberry.
The set of three color bands is available for Rs. 999 ($16) and the grip shells are priced at Rs. 899 ($14) each.