Motorola DROID X2 just can't stop showing its face before the official announcement. It is supposed to hit the stores on 26 May, while the pre-orders will start shipping on 19 May.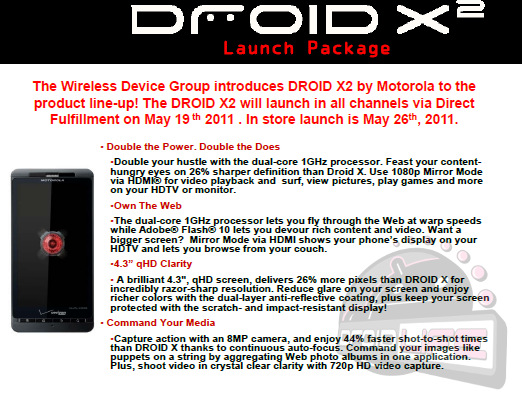 Now what about we get an official announcement, mmkay?
As you can see from the leaked information, the Motorola DROID X2 will hit Verizon's network very soon. In case you've missed all the previous leaks, here is what you should expect – Tegra2 chipset with 1GHz dual-core processor, a 4.3-inch qHD display, 8 megapixel camera/720p camcorder combo, 8GB internal memory, an 8GB bundled microSD card, a 1540mAh battery and 1080p TV-out via HDMI. There is nothing about LTE on the list, but we guess nothing is quite certain until we hear it official.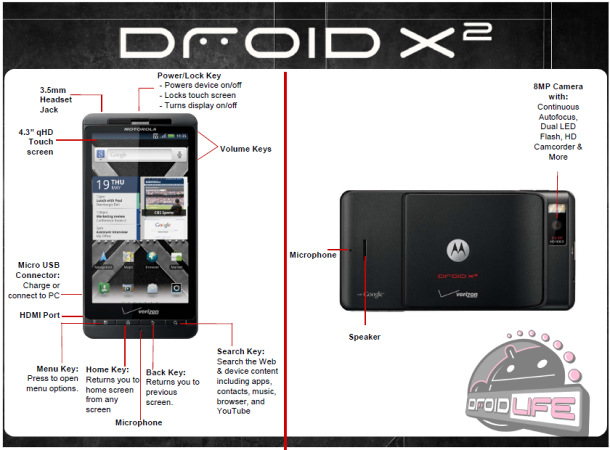 The DROID X2 should be running on Android 2.3 Gingerbread with the MOTOBLUR UI on top of it.
I supposed all of this will become clear within the next few days.