I am sure there are lots of DROID users who just can't wait the official Gingerbread update anymore. Well, if you own a Motorola DROID X or DROID 2, you can sweeten your gadget with some Gingerbread flavor right now.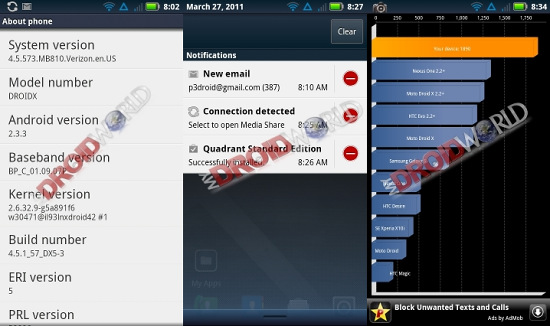 The update process is easy enough and doesn't requires rooting.
The Android 2.3 Gingerbread update ROM for both DROIDs includes the new bluish MOTOBLUR UI.
In case something goes wrong you can always return to the stock build.
You can also check this video to see how the Gingerbread looks and works on DROID X:
If you are really tired of waiting Verizon to release those Gingerbread ROMs, you can check this guide for DROID X and this one in case you are going to update a DROID 2.