It seems that taking jabs at Apple's iPhone is a fashionable way to promote a smartphone these days. Motorola is the latest manufacturer to use the trick in its latest ad, posted on its official Facebook page. It shows an image of the Motorola DROID RAZR MAXX HD jump starting an iPhone 4S.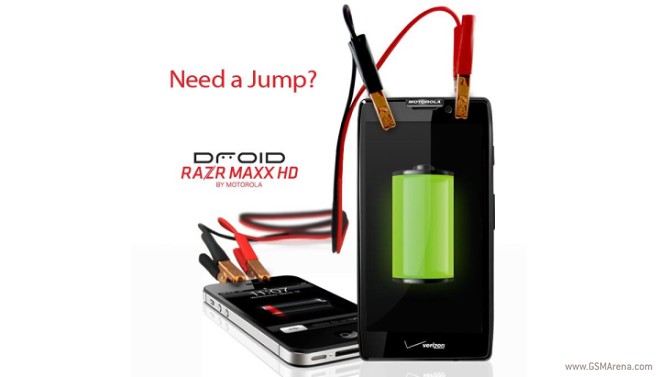 Motorola is proud of the battery performance of the latest DROID RAZR MAXX HD and for a good reason. After all, the original Motorola DROID RAZR MAXX redefined great battery life with its 3300mAh unit, and was only ousted as a king of our battery test track by its GSM sibling which sported newer OS version.
We are yet to put the Motorola DROID RAZR MAXX HD through its paces in our battery test, but, given the bar its predecessor has set, an even better showcase is more than likely. While we are at it, feel free to give us your take on Moto's ad in the comments section below.