Motorola's MotoMaker, the online software that let's you customize the Moto X (currently only in the US and so far only on AT&T) has a fresh new feature that will appeal to Moto X converts coming from iOS.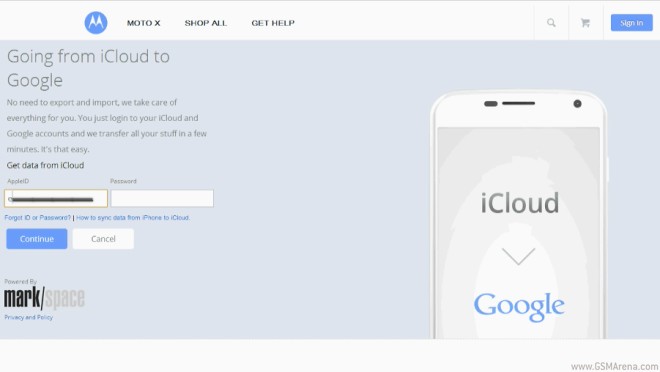 After purchasing a Moto X through MotoMaker customers will be given a choice, if coming from an iPhone, to add their iCloud and Google credentials and have their iOS contacts and calendars synced with Google.
The feature is in its early stages and is expected to expand its functionality to include more of your personal data, says Punit Soni – VP, Product Management at Motorola Mobility.
The feature isn't exactly groundbreaking – Sony and HTC both have transfer tools to help new buyers coming from iOS (and even other Android platforms, WP, featurephones and whatnot) transfer their
belongings, while Nokia had a very similar feature for Symbian handsets way back in the day.