Nothing ever escapes the custom designed opening picks at iFixit and the new Moto X is no exception. The newly released smartphone from Motorola spent some quality time at iFixit, exposing its insides for all to see.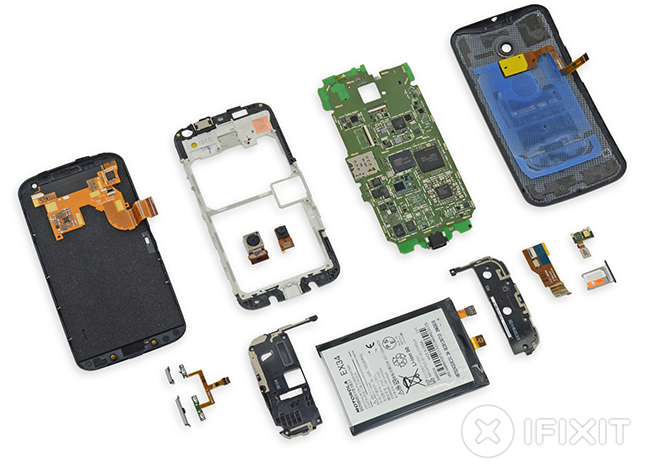 According to iFixit, the Moto X isn't particularly difficult to take apart, once you get past the tenacious back cover that uses a copious amount of glue to stick to the phone. The cover itself, however, is made from a nice woven fabric material that is actually see through if you look carefully.
Motorola has seemingly spent a lot of time thinking the construction of the Moto X. iFixit found some notable highlights in the construction, such as the modular headphone jack, microphone assembly mounted on top of the earpiece assembly connected by spring contacts, mid frame held by pins protruding from the display assembly, etc.
Of course, most consumers would never see any of this but it's nice to know that some thought went into making this phone. You can check out the complete teardown in the link below.