Is Motorola trying to pull Apple's move of shutting down the online store right before the launch of a new phone?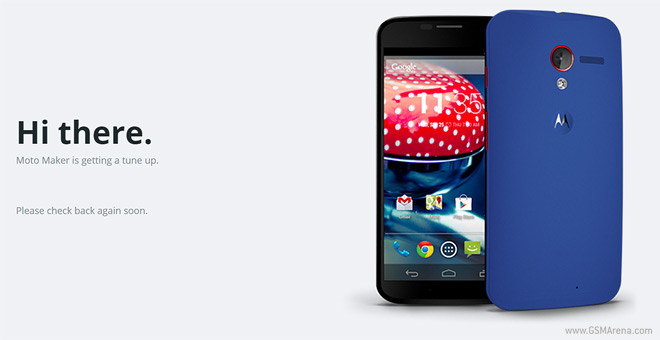 This is pure speculation, of course, but the thing is the Moto Maker is down for "a tune up."
There's no reason for either Apple or Motorola to disable the online store while adding a new device but it creates drama and attracts attention.
Motorola will not be at IFA but will hold its own event to unveil the Moto X+1, the Moto G2, launch the Moto 360 smartwatch and a Bluetooth headset. The Moto X+1 will have wood back options and may pack some quite unusual features.
Note that you can still get through to the Moto Maker but I'd recommend holding off until you see the new devices on September 4.